Tokio Marine
Those that are in the Raleigh, NC area always need to make sure that they are taking their insurance needs seriously. When you have proper insurance here, it can help to protect your valuable assets and ensure you are able to mitigate a variety of risks. Those that are looking for insurance coverage here should always speak with the Wood Insurance Consultants. This team can help you get into a great insurance plan by partnering with some top insurance companies in the world. One of their top insurance partners today is Tokio Marine.
Tokio Marine Insurance
The Tokio Marine insurance company continues to be one of the largest insurance providers in the world. They have been underwriting various forms of insurance for more than 100 years and are a great company to work with for any of your personal insurance needs. Today, the company is a leader in providing insurance solutions for your home, vehicle, and other major personal assets. They also offer umbrella insurance to help provide you with additional personal liability insurance coverage. The company is able to write policies for people in all 50 states and many other countries across the world.
Tokio Marine Raleigh
If you are a business owner in the Raleigh, NC area, you will also find that Tokio Marine is a great group to work with. The company understands the unique risks that exist in the business world today and can help you by providing a commercial insurance plan. This coverage will give you the protection needed to protect any core business assets and offset your commercial liability risk.
If you are in the Raleigh, NC area and need to discuss your insurance needs, it would be a good idea to work with Wood Insurance Consultants. The team with Wood Insurance can help you by partnering and collaborating with Tokio Marine to help build you an ideal insurance plan. This can help ensure that you will remain properly protected and secured at all times.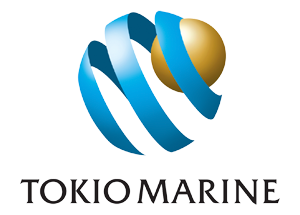 Quote Request