Smart Choice
Having proper insurance in place is important for anyone that is in the Raleigh, NC area. When you have the right coverage, it can help to protect your most valuable assets, mitigate your risk of liability, and provide other forms of protection. When you are assessing your insurance needs here, working with Wood Insurance is a great option. The team with Wood Insurance Consultants partners with top insurance providers to ensure they are able to offer you with protection that is right for your situation. One of their top partners is Smart Choice insurance.
Large Market of Agents
Smart Choice Insurance continues to be one of the top insurance networks in the country. Today, they partner with more than 8,700 agents located all over the country. They also provide insurance products offered by more than 100 different carriers, which ensures they will be able to find the best policy at the most affordable rates.
Variety of Consumer Policies
Those that are looking for any form of insurance will find that Smart Choice will be able to help. Today, the company helps individual consumers with all of their insurance needs. Some top consumer policies that they offer include home and auto, life insurance, and other forms of coverage that can help to ensure you are fully protected.
Commercial Insurance Support
Smart Choice is also a leading provider for commercial insurance. This type of coverage is necessary for businesses of all sizes as it can help to offset commercial liability risk and will protect any core business assets. Ultimately, this can help to keep a business solvent during otherwise challenging situations.
If you are interested in any form of insurance in the Raleigh, NC area, you should speak with the team at Wood Insurance Consultants to start the process. When you work with them, they can help connect you with Smart Choice to learn more about their policy options and how coverage can help protect you.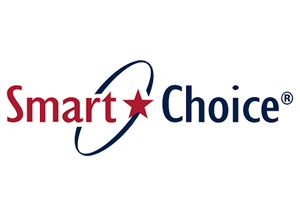 Quote Request