RPS
Anyone that is in the Raleigh, NC area will want to take their insurance needs seriously. There are various insurance needs for individuals, businesses, and other entities. If you are evaluating your insurance needs, calling Wood Insurance Consultants is a good idea. When you work with Wood Insurance, they will partner with some top insurance providers in the company. One of their partners continues to be Risk Placement Serivces, Inc, or RPS. The RPS team offers a wide range of different insurance products and solutions for individuals and different professionals. Their guidance will help ensure you get the ideal protection for your situation.
Various Forms of Coverage for Individuals
The team with RPS continues to be dedicated to helping individual consumers with their personal insurance needs. Today, RPS offers many insurance solutions that can protect someone's home, vehicle, and other important assets. They also offer additional plans that can help to mitigate liability risk through a range of policies.
Commercial Coverage
While RPS can offer great support for individuals, they also have an expansive list of commercial and professional insurance plans that they can provide. Anyone that owns a business needs to ensure they are protecting it well. RPS offers a variety of policies that will protect commercial assets including buildings, vehicles, and major equipment. They also can provide the commercial liability insurance that is needed to mitigate this specific risk. RPS also offers unique insurance solutions for people in a range of different industries including real estate, aviation, hospitality, and even the legal industry.
For individuals, professionals, and businesses, getting proper insurance protection continues to be very important. When you are looking to improve your insurance coverage, calling Wood Insurance Consultants is a great idea. The team with Wood Insurance can help you determine all of your insurance needs while partnering with RPS. This will help ensure all of your questions are answered and that you get the best coverage for your situation.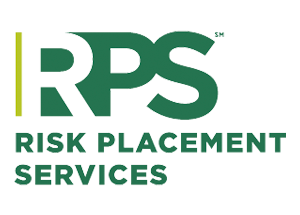 Quote Request