Mid Atlantic
Anyone that is in the Raleigh, NC area will want to make sure they always have proper personal insurance in place. Today, there are many different forms of coverage that the typical person should obtain to ensure their assets are covered, and they can mitigate liability risk. To ensure that you always get the right coverage, speaking with the Wood Insurance Consultants is a great option. The team here partners with some top insurance companies and wholesalers to ensure you get the best coverage and service possible. A top partner for them has continued to be the Mid Atlantic Insurance Group.
Mid Atlantic has continued to be a top partner for the Wood Insurance Consultants. Mid Atlantic Insurance has been a commercial wholesaler of insurance products for nearly 30 years. In that time, they have continued to grow and now provide insurance services for people in 40 different states and have built relationships with 30 different carriers.
When you are looking for any type of insurance, Mid Atlantic Insurance can provide you with the support and guidance that you need to be properly protected. They offer many forms of both consumer and commercial insurance products. With a large network of carriers, they also have the ability to quickly comparison shop and ensure they are able to help you get a policy that will give you the ideal coverage while also providing you with a fair rate and premium payment.
There are a range of advantages that come when you get your insurance through the Mid Atlantic Insurance Group. When you meet with the team with the Wood Insurance Consultants, they can help connect you with a Mid Atlantic insurance professional and plan. With both parties involved, it can help to ensure that you receive a full insurance evaluation and get into a plan that is ideal for you and provides all necessary coverage to give you comfort and peace of mind.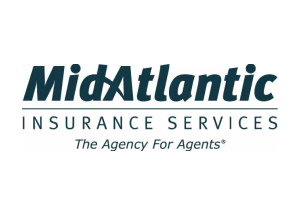 Quote Request