Hiscox
Owning a small business in the Raleigh, NC area can be a great career option. While there are a lot of opportunities to be successful as a small business owner here, there are also risks involved. One way that you can offset some risks is by getting a commercial insurance plan. To start this process, you should call the Wood Insurance Consultants. They can help you assess your insurance needs and help you get insurance through their insurance partners. A top partner of theirs for commercial insurance continues to be Hiscox. This is an experienced insurance company that continues to focus on providing commercial coverage to small business owners. When you get commercial coverage through them, you will get various forms of protection.
Hiscox Liability Mitigation
An important form of coverage that you will get through a Hiscox policy is liability risk mitigation. A commercial insurance plan can provide general or professional liability protection, which will help to mitigate the risk that you are found at fault for an accident that results in damages.
Hiscox Protection for Business Assets
With a commercial coverage plan, you can also get support and coverage for any of your business assets. If you are going to start a business, you will need to invest heavily to get it off the ground. When you have the right coverage for it, you will have the protection needed to replace any major business assets that could be damaged or stolen.
Hiscox Workers Compensation
Having worker's compensation is important for any business, and it is also typically a legal requirement. This coverage helps to ensure that your employees are protected if they get hurt while at work. It ultimately provides protection to the business owner as well.
There are a lot of choices to make when you are looking for a commercial insurance plan. When you are shopping for a policy in the Raleigh area, Wood Insurance Consultants and Hisox can help you build an ideal plan.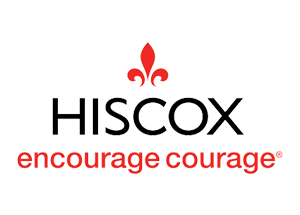 Quote Request