Hagerty
In the Raleigh, NC area owning a vehicle is a practical option as it will make it a lot easier for you to get around town. While most people will own standard and modern vehicles, there are many that will eventually dream of owning a classic vehicle. If you are a classic vehicle owner, you need to get an insurance plan that provides the right coverage. To do this, you should start by calling Wood Insurance Consultants. The team here partners with various insurance providers to ensure you get into an ideal plan. A top insurance partner of theirs for this type of coverage is Hagerty.
Hagerty is a unique insurance company because it largely focuses on providing coverage for classic cars. Their experience and knowledge of this area of vehicle owners make it easier for them to help you get into an ideal classic vehicle insurance plan. This type of coverage comes with some unique benefits including having a guaranteed value plan, which will give you coverage for the true market value of your car.
Hagerty can also help you build a plan that will reflect your actual liability risk. A classic car owner is not likely to drive many miles on an annual basis. Due to this, the chance of them causing an accident is lower than a typical driver. When you get insurance with Hagerty this helps to reduce your total insurance costs.
Overall, anyone that owns a classic or specialty vehicle will need to make sure they are getting their insurance from someone that understands this unique type of vehicle. An ideal place to start your search is with Wood Insurance Consultants. They will be able to help you review your particular situation and help get you into a quality insurance plan provided by Hagerty. This will give you comfort knowing that your prized possession is properly covered and that you have someone experienced helping you build your next plan.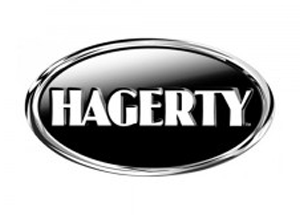 Quote Request