Guard
Having a proper personal or commercial insurance plan in place is important for anyone. If you continue to have proper insurance coverage, it can help to ensure that you are prepared for the unexpected. As it can be difficult to always assess what your insurance needs are, those that are in the Raleigh area should always speak with the Wood Insurance Consultants to discuss their insurance needs. The team here can help consumers and businesses get into a quality plan by partnering with Guard Insurance, which is part of Berkshire Hathaway. Guard Insurance offers many forms of coverage that can help individuals and businesses.
Guard Insurance Coverage for Home
A key advantage and form of coverage that you can receive when getting protection through Guard Insurance is coverage for your home. Whether you are going to buy or rent a home, having the right coverage is important. A home or condo insurance plan will give you coverage to protect the dwelling, your personal assets, and offer support. A renters' insurance plan offers liability protection and a provision for a tenant's personal assets.
Guard Commercial Insurance Coverage
A business owner in this area also needs to make sure that they are getting the right insurance protection. Those that get a commercial insurance plan through Guard Insurance will get a full package of insurance including general or professional liability, commercial property coverage, commercial auto insurance, umbrella coverage, and worker's compensation. This full package will help keep any business in compliance with their insurance obligations while also providing the protection that will prove to be very helpful in some otherwise difficult situations.
Those that wish to get proper insurance support in the Raleigh area would always benefit by starting their search with Wood Insurance Consultants. When you do call them, they can help by collaborating with Guard Insurance to evaluate your needs and options. Together, they can help you get into a proper insurance plan that will ensure you have a good insurance package and are properly covered.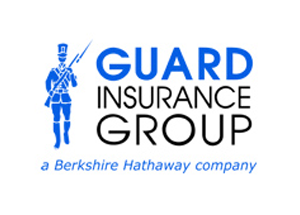 Quote Request