Assurant Flood
People that are in the Raleigh, NC area will find that owning a home is often a great long-term housing option. With property ownership, you can take advantage of the price appreciation that has taken place in recent years and have a consistent place to call your home. If you are going to purchase a home, you need to get proper insurance. In some cases, this can include getting an additional flood insurance plan. When shopping for coverage, calling the Wood Insurance Consultants is a good idea. The team here can partner with Assurant to ensure you get into a quality flood insurance policy.
Assurant Flood Insurance
Assurant is an experienced insurance company that specializes in providing flood insurance under the National Flood Insurance Program. For more than 30 years, the company has been helping its clients obtain this valuable flood insurance coverage that will both protect their homes and personal belongings and ensure they remain in compliance with any flood insurance obligations they may have.
Today, Assurant is one of the largest providers of flood insurance under the NFIP program. One of the reasons why they continue to be a popular insurance provider option is because they work hard to find an insurance solution that is curtailed to meet their client's individual needs. They can offer their services to individual property owners as well as those who own or manage condo, apartment buildings, office buildings, or other commercial properties. Assurant also offers the unique FlexCash program that can quickly provide up to $10,000 in immediate coverage to ensure you have the cash you need to start cleaning up after a flood event.
Assurant Insurance Raleigh
If you are going to purchase a home in the Raleigh, NC area, it would be a good idea to speak with Wood Insurance Consultants to determine if you should get flood insurance. By working with them and Assurant, you can better assess your flood insurance needs and build a plan that will provide you with ideal coverage and protection.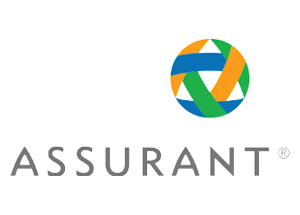 Quote Request